Where to place home security cameras in Flint?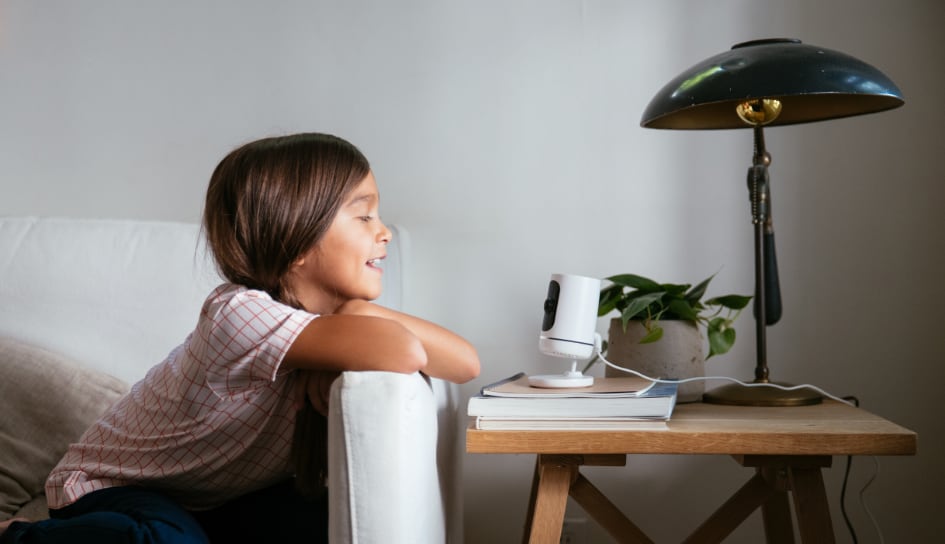 Where should you place your home security cameras in Flint? Simply look for the most vulnerable points that need an unobstructed perspective of any suspicious behavior. Begin at the front door and then continue to the outside spots where you can't see through windows. And don't forget to implement devices in interior spaces like hallways.
Review these straightforward recommendations on where you should place your home security cameras in Flint.

Use A Smart Doorbell Camera For Your Main Entrance
When you appraise the likely dangers that may create an issue for your property, a burglar or porch pirate will likely be at the top of the list. In fact, law enforcement data indicates that nearly 35% of all intrusions take place via your front door. As you might expect, making sure you always lock your door can reduce the likelihood of front-door intrusion, but it's smart to get eyes on that high-traffic area.
Doorbell cameras utilize high-definition video streams so you can get a detailed perspective of your door 24/7. If anyone approaches your main entryway, the device will begin capturing video and deliver notifications to your smartphone. You may also chat with whoever's at your door with the two-way talk functionality that works with your home security app. Or have your smart lighting in your hall or foyer automatically come on to give the impression you're in the house when you are really gone.
Cover Dead Spots With Exterior Cameras
Dead spots are highly recommended spots to place your home security cameras in Flint. Luckily, modern exterior cameras are small and wireless. As you have the ability to install them in nearly any position, you can easily obtain a clear perspective of windowless areas, like your driveway or garage -- particularly if your garage is detached.
Other dead spaces found at your home may include:
Corners of your home not facing a road
Spaces near your attached deck or chimney
Cellar and basement doors or basement egress windows
Sheds or any other structure
For security camera placement, make sure you have an open sightline. That may mean cutting back any landscaping that could block your vision.
Where To Place Your Interior Cameras In Flint
On the inside of your home, you have a great deal of options for placing your indoor surveillance. These cameras are sleek and unobtrusive and will stay on a counter, bookcase, or shelf. Then if any suspicious action takes place after bedtime or when you're away, you'll get a phone notification with a video segment.
The preferred locations for your indoor cameras are central hallways and the parts of your house with electronics and other valuables. Living or family rooms seem to get the bulk of camera installations in Flint. First and second-floor walkways are good choices as well -- particularly to oversee escape routes in case of an emergency. Home offices are getting more in demand as well, as working online from home has increased.
Get Your Home Security Cameras With A Smart Home Defense Plan
Your property deserves the best protection. Contact us today to begin configuring your residential security package, and you'll have the chance to protect every inch of your abode in a hurry! Call (810) 672-7953 or fill out the form below for your free quote.
Areas Served Around Flint By Smart Security Specialists Your Local Vivint Authorized Dealer